Looking for a new stair carpet for your home? Or maybe you are looking to freshen up the look of your stairs? Choosing the perfect flooring is a tough task, but that's why we are here to help.
If you're looking to add comfort and style to your stairs, a stair carpet runner is a great option to consider. A stair carpet runner is a long, narrow carpet that is installed on the stairs, covering just the centre of each step. Not only do they provide a soft, comfortable surface to walk on, but they also add a decorative element to your home.
One important aspect to consider when installing a stair carpet runner is the finishing process. Carpet whipping and binding are two techniques that can be used to give the runner a clean and professional look. Here at Kristoffersen Carpets, we can help you create the look you are searching for by providing a whipping or binding service to create a beautiful stair carpet runner.
Stair carpet whipping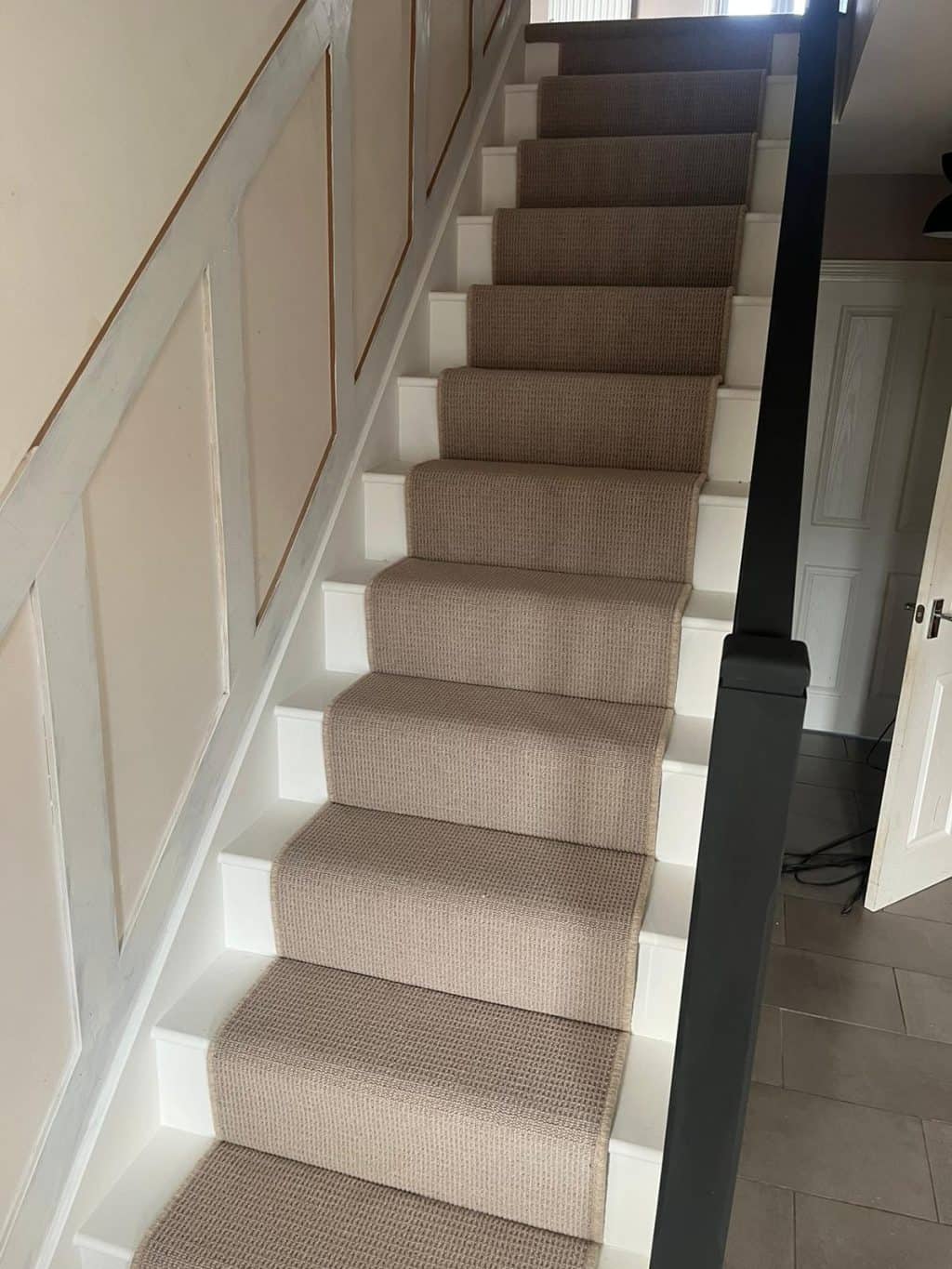 Whipping is the process of binding the edges of a piece of carpet. This keeps the edges neat and is commonly used on stair carpet runners. See the pictures below for an example of a stair carpet runner with whipped edges we fitted recently for a customer. Whipping not only looks stylish but it prevents your stair carpet runner from fraying and keeps it looking fresh for longer. Here at Kristoffersen carpets, we can produce a stair carpet runner in-house, and we are one of the only companies in Edinburgh to do so. We can whip the edges of any carpet from our showroom with the closest colour match or a contrasting colour to create your dream stair carpet. We can also make the stair carpet runner the exact dimensions of your staircase for that bespoke look. Have a look at the different types of carpets we offer at https://kristoffersencarpets.com/carpets/ or come into any of our showrooms.
Carpet tape binding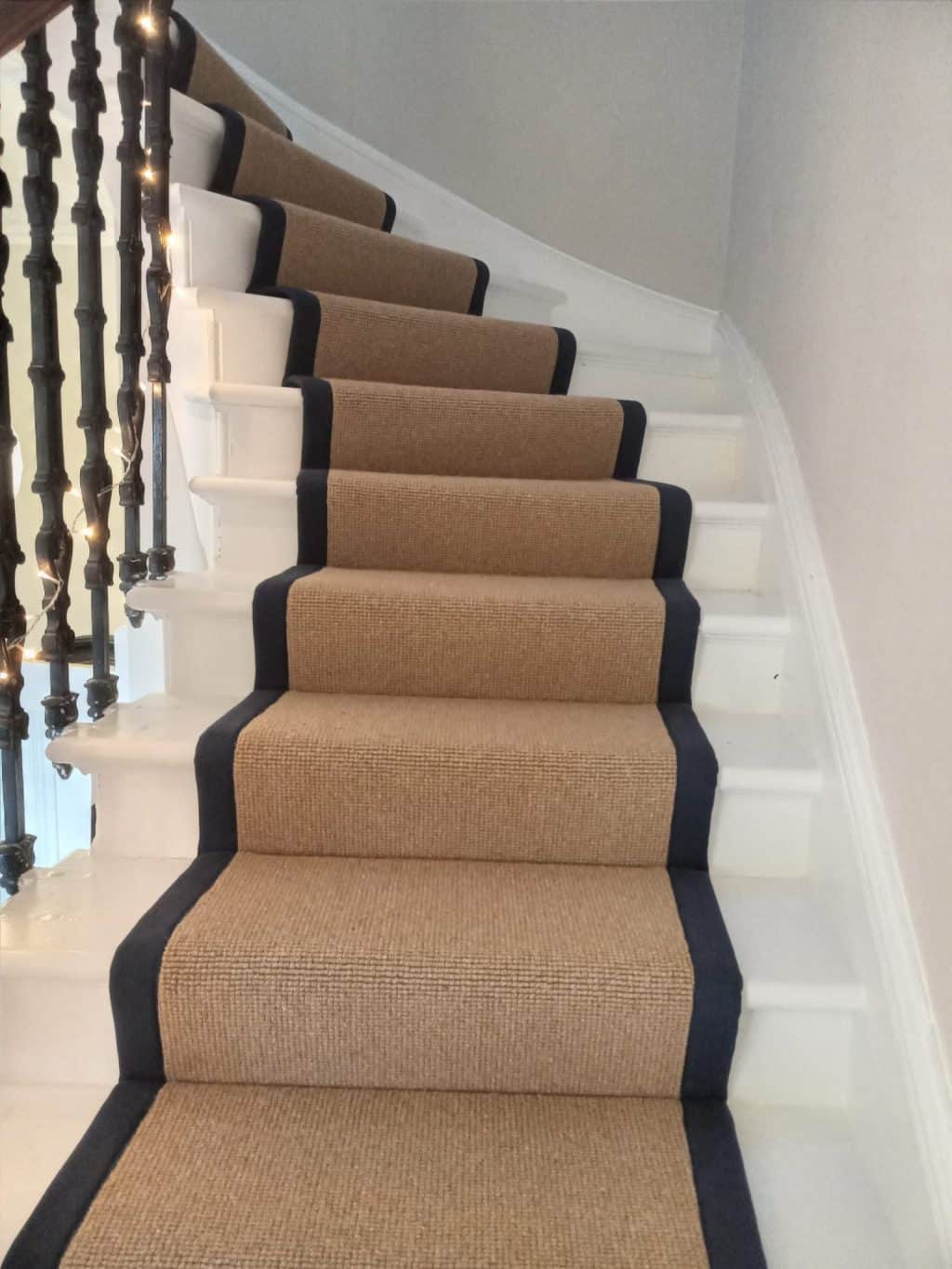 An alternative to whipping is tape binding. Carpet tape binding creates a striking look for your stair carpet. We also do carpet tape binding in-house and have a variety of colours to choose from to create your dream stair runner carpet. See the images below of some carpet tape binding we did in-house and was fitted by our experienced fitter Dougie.
In addition to adding a finished look, carpet whipping and binding can also help to extend the life of your stair runner. By protecting the edges from wear and tear, these techniques can help prevent fraying and unravelling, ensuring that your runner stays looking great for years to come.
Questions?
If you have any questions about stair carpets or want to enquire about a stair carpet runner, don't hesitate to get in touch. Alternatively, contact our at-home service and one of our specialists can come to you.
Still in need of some more inspiration? Pinterest or Instagram have lots of stair carpet runner inspiration.
Stair carpet runner | Kristoffersen Carpets and Flooring
Some of our recent work.