Do you want the look of ceramic tiles without the drawbacks? Then perhaps Amtico Decor is for you.

Amtico is a well-known and respected luxury vinyl tile (LVT) brand, and the Amtico Decor range is a popular choice for homeowners looking to add a touch of luxury and style to their homes. Whether you're looking to update your kitchen, bathroom, or any other room in your home, Amtico has a flooring option to suit your needs.

One of the key benefits of Amtico flooring is its durability and long-lasting performance. Amtico Decor is no different. Made with high-quality materials, Amtico flooring is designed to withstand heavy foot traffic and wear and tear. Making it a great choice for busy households. Amtico Decor is also compatible with underfloor heating, just as other Amtico flooring ranges, giving you that extra bit of warmth all year round.

When it comes to maintenance, Amtico flooring is easy to care for and keeps looking like new. Simply sweep regularly to remove dirt and debris, and mop with Amtico cleaner as per the manufacturer's guidelines.
Amtico Decor Patterns and Colours
In addition to its practicality, Amtico Decor brings a real artisan feel to any room in your home with designs that are both elegant and long-lasting. The Amtico Decor range includes four different patterns all in a variety of colourways giving you lots of choices to suit your style. You can take a look at the Amtico website to see all the different Amtico Decor patterns and colours that would best suit your home.
Amtico Decor Inspiration
Now for some inspiration. Our specialist fitters have been working with Amtico flooring for years.
Below is some Amtico Decor one of our specialist fitters, Dom, recently fitted for a customer in their hallway. With the help of our specialist Amtico flooring fitters, we can fit Amtico flooring in any shaped room and around complicated shapes.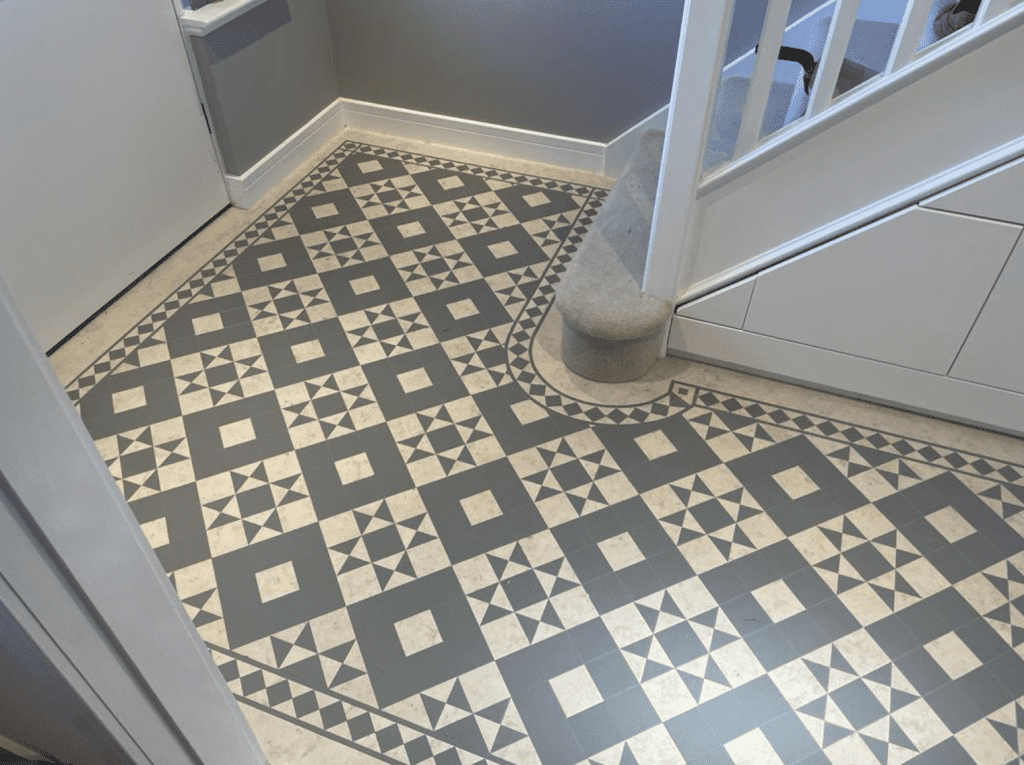 Or if you are looking for a different type or style of Amtico flooring check out our other blog on Amtico herringbone. Maybe you are wanting more information about luxury vinyl tile (LVT) in which case head to the LVT page on our website.
Want more information on Amtico Flooring or Amtico Decor?
Overall, Amtico Decor is a high-quality, stylish, and practical flooring option for any home. If you're considering updating your flooring, it's definitely worth considering.
For more information about Amtico Decor or any other Amtico flooring range or if you have any questions don't hesitate to come into one of our branches.