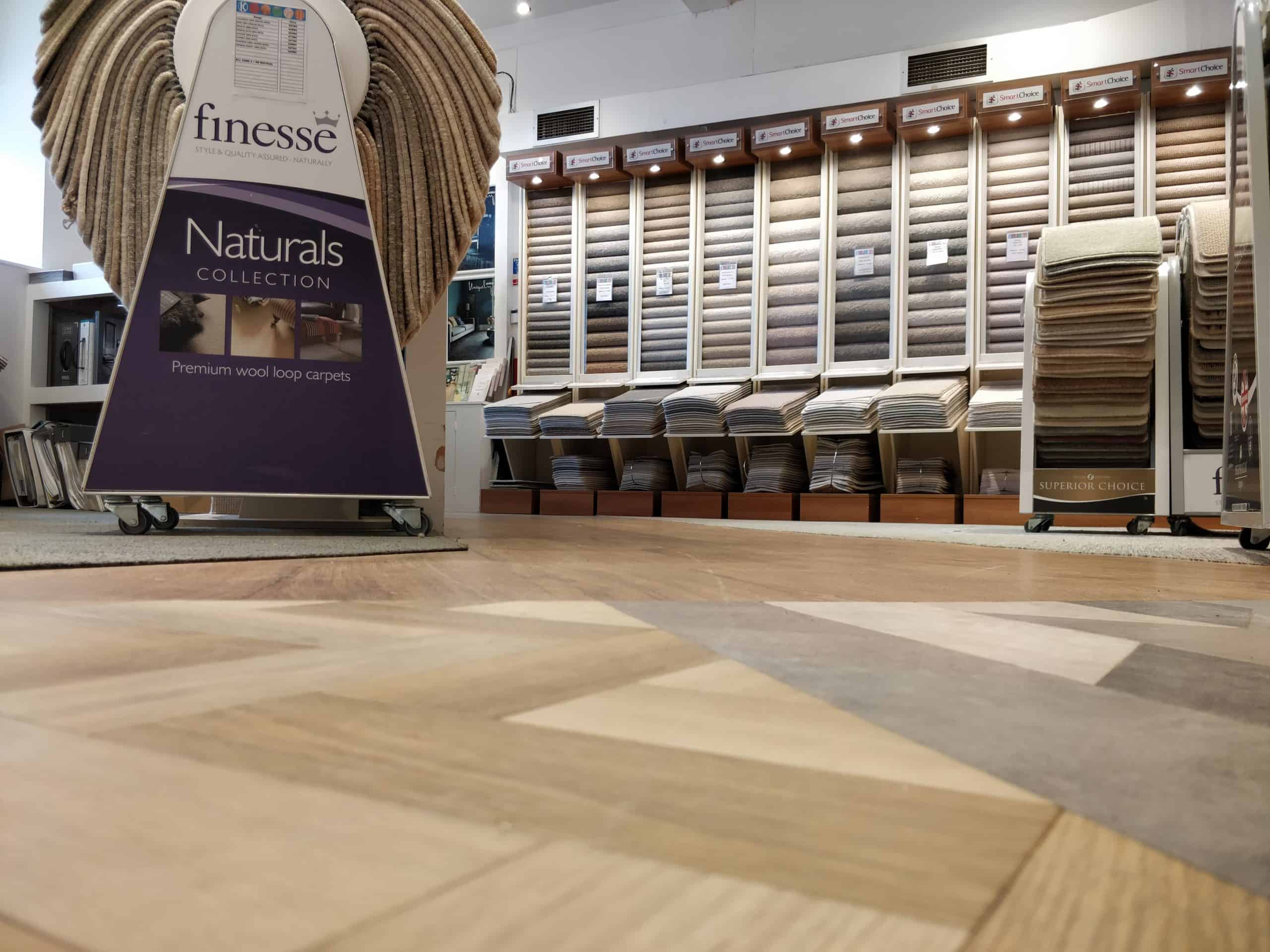 Morningside Branch
Visit our Morningside Branch and choose the friendly alternative.
Kristoffersen Carpet Morningside Branch
Welcome. I'm Gordon and I'm the manager of the Morningside branch of Kristoffersen Carpets.
I've been at Kristoffersen for nearly 20 years. But I've spent a lifetime helping customers find their perfect floor. I started out in carpets and furniture in Glasgow and then moved south where I spent over 10 years as flooring manager in Barkers of Kensington – a large London department store. What that means is decades of experience in every type of flooring from complex Axminsters on stairs to natural flooring, Marmoleum, and cushion floor.
I love serving the Morningside area. There's such a vast range of house type and each job is different. That's why I like to have such a comprehensive selection of flooring to choose from.
Of course we have samples of every kind of carpet you can imagine but we also like to stock niche manufacturers like Louis de Poortere and Alternative Flooring.
I'm also an expert in Luxury Vinyl Tiles (LVTs). These amazing looking tiles are beautiful and practical. And Kristoffersens are Amtico Premium retailers which means we have access to the complete range at the best prices.
Pop into the store for a chat. Or give me a ring to discuss your plans.
MONDAY
TUESDAY
WEDNESDAY
THURSDAY
FRIDAY
SATURDAY
SUNDAY
09:00 – 17:00
09:00 – 17:00
CLOSED
09:00 – 17:00
09:00 – 17:00
09:00 – 17:00
CLOSED