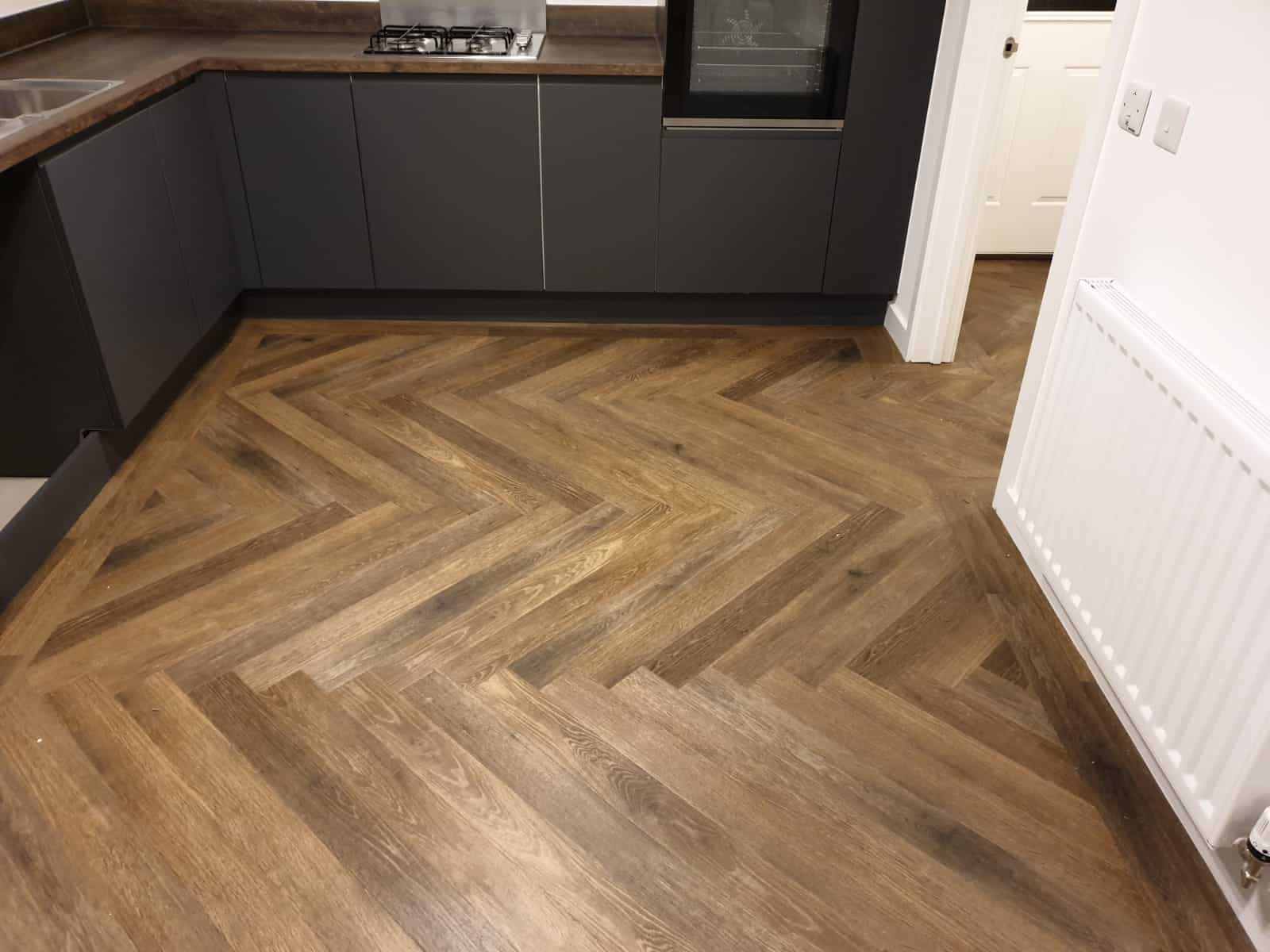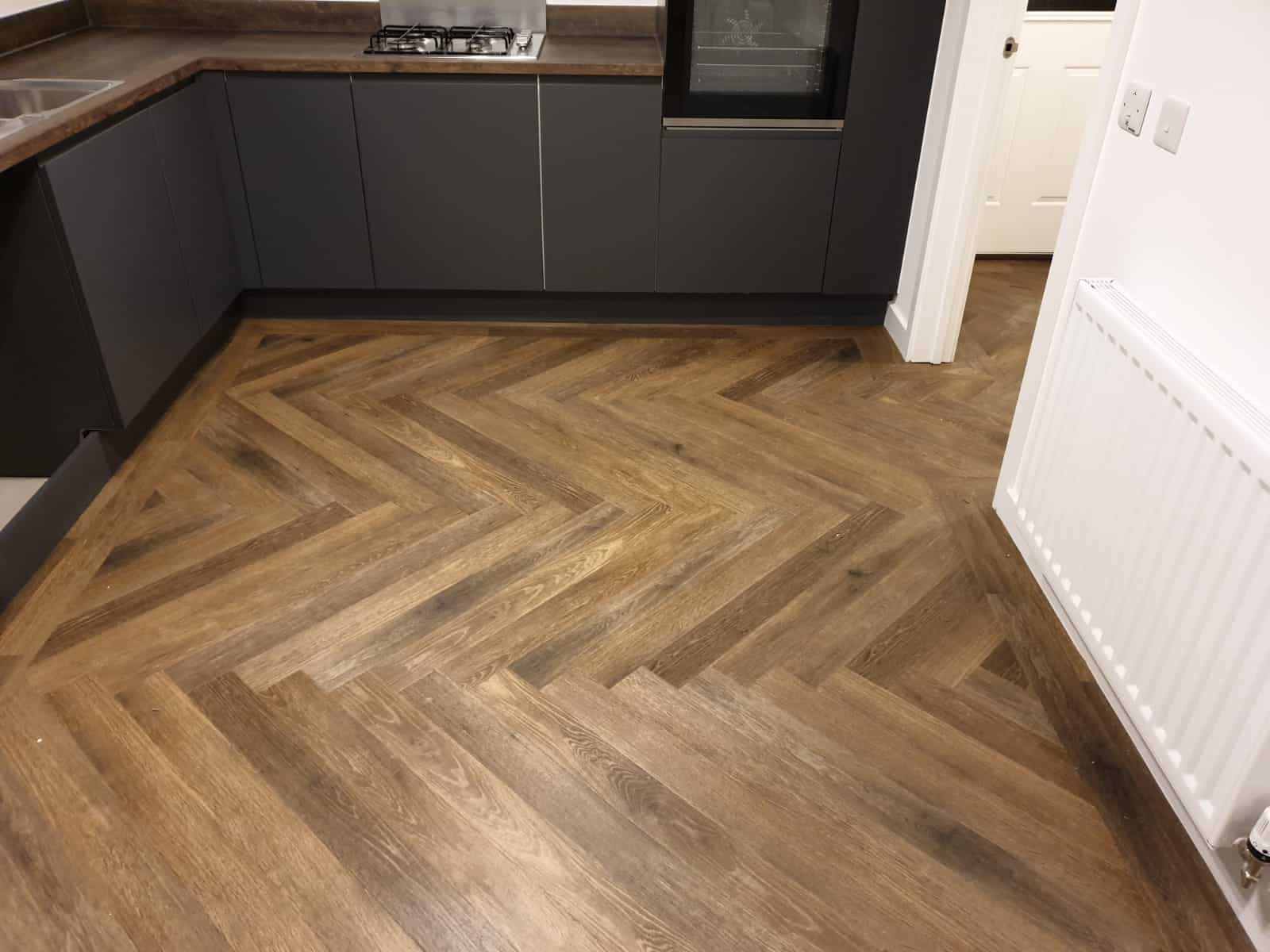 LVT
Achieve stunning results with our professional installation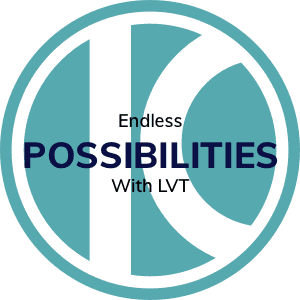 LVT
Achieve stunning results with our professional installation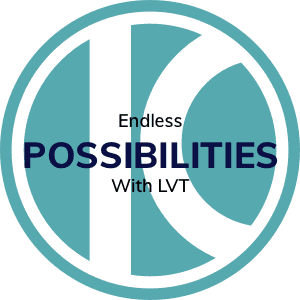 We work with all the leading manufacturers
LVT gives the look of an authentic wood or stone floor, but provides many more practical benefits. Available in a range of shapes, sizes and effects, such as herringbone, which is becoming increasingly popular (see picture on left). LVT gives you the opportunity to create an amazing looking floor in your home, without the drawbacks of natural products. 
LVT is far more durable than other flooring options such as real wood, stone or ceramic tile, withstanding the general wear and tear of daily life. LVT is waterproof too – unaffected by spilt drinks or messy bath times, making it even more resilient.
LVT flooring is also warmer underfoot than real wood or stone, but if you're looking for extra warmth, LVT is perfect for use with underfloor heating. 
It's easy to maintain – simply give it a quick sweep and mop using the recommending cleaning solution and you're good to go!
With realistic effects and endless design capabilities it's easy to see why LVT has become so popular. 
Come and have a look at our LVT samples in our flooring shops located around Edinburgh and the Lothians. We stock all the major LVT brands such as Amtico, Karndean and Moduleo.
Check out our recent blog posts here to discover more about LVT.
Specialist LVT Fitting in Edinburgh
Kristoffersens have been fitting LVT flooring throughout Edinburgh and the Lothians for over 20 years. LVT is a specialist product that needs a specialist fitter. At Kristoffersens our team of craftsmen LVT fitters are highly skilled and experienced in fitting this type of flooring. 
We`ve fitted everything from hexagonal hallways in herringbone to a straightforward study in a stone effect. By using the Kristoffersen fitting service you also qualify for the manufacturer`s guarantee which can be up to 25 years. 
More than for any other type of flooring, LVT requires a properly prepared subfloor. That's because the slightest lump and bump will show through the finished tile.
At Kristoffersens, our quote includes our recommendations for bringing your existing subfloor up to the standard required for the installation of vinyl tiles to create your desired look.
On fitting day we start by checking the condition of the floor. With chipboard or wooden floorboards, we inspect to see if the floors are "peaking" (this means raised joints caused by historical movement). If so, we run the planing machine over the affected area to flatten to a suitable condition in preparation for the installation of plywood.
We install as a minimum, 9mm gauge SP101 plywood screwed down to the existing floor. This method ensures your flooring will be smooth and solid for years to come.
Finally we give the prepared subfloor up to 3 coats of feather finish micro screed – sanding it down between coats to ensure we have the perfect finish.
Concrete floors require a different approach. Rough or smooth, the concrete subfloor will need a coat of specialised screed before installing LVT flooring because the glues used for LVT are not designed to go straight onto concrete.

When the fitter arrives he will assess the floor for bumps and dips. For the high points we have diamond blade grinders with vacuum attachments to grind down and level.
The floor is then primed if necessary and coated with at least a 3mm coat of specialist screed. The floor is subsequently inspected and we sand down and coat with micro screed as required.
It's only by going to these lengths that we can be sure the finished floor is going to look it's best. After all, Luxury Vinyl Tiles can only look luxurious if they're smooth and even.