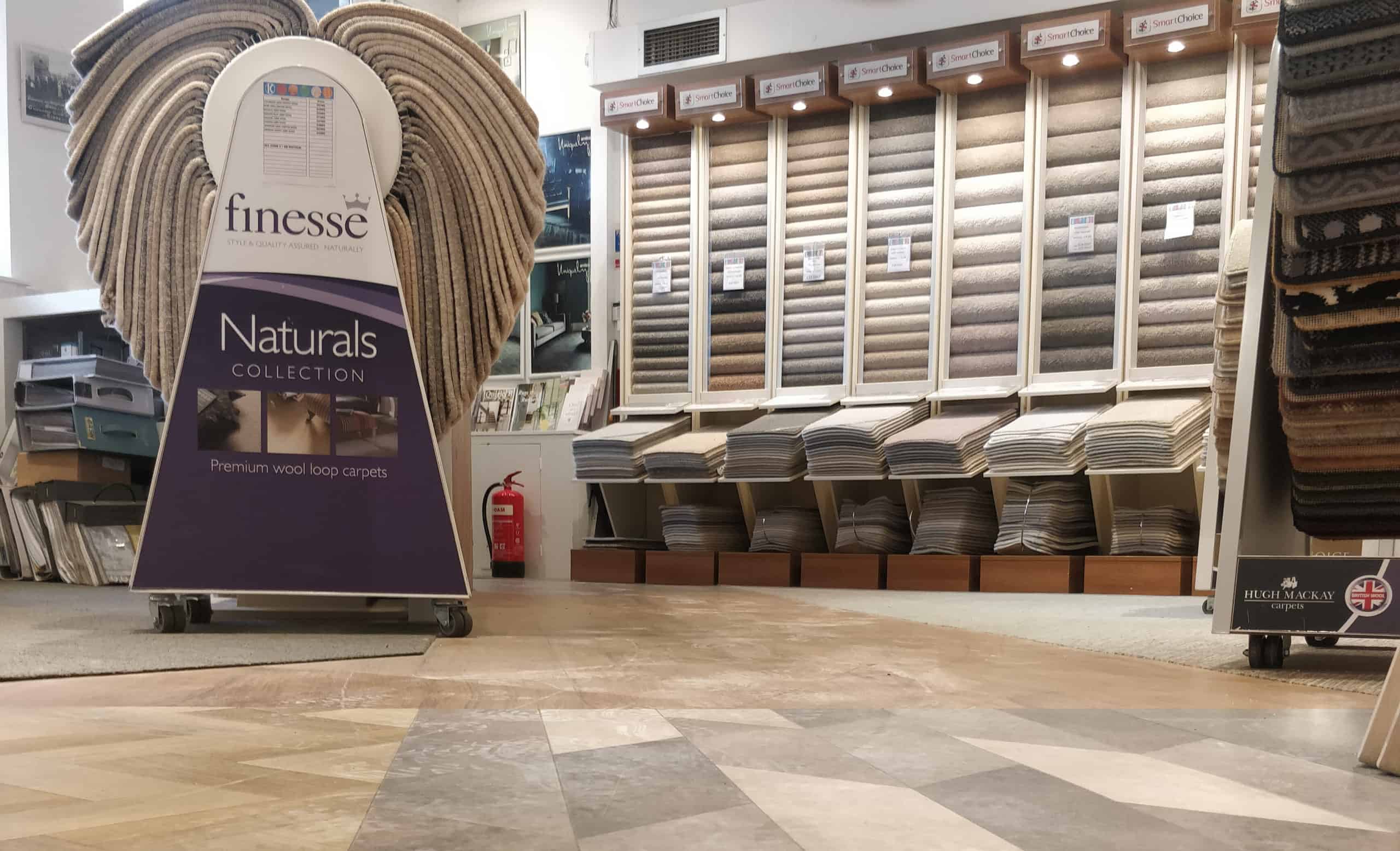 Galashiels Branch
Visit our Galashiels Branch and choose the friendly alternative.
Galashiels Branch

Meet Dave
Hi, I'm Dave and I'm the manager of the Galashiels branch of Kristoffersen Carpets and Flooring.
I'm born and bred in the Borders and I just love serving my local community here in Galashiels.
I've been working with Kristoffersen Carpets for nearly 10 years and in that time we've tackled every type of home floor from complex stone stairs to tiny en-suites. We have also taken on larger commercial projects for local churches and charities .
In the store, of course you'll find a huge range of carpet – twists, loops and Axminsters. In wool and all kinds of man-made yarns. But in addition, we have a selection of rugs, cushioned vinyl, engineered wood and Luxury Vinyl Tiles (LVTs).
Because I live in Gala, it's easy for me to pop out to your home to measure up and discuss your plans. It's a free estimating service we offer and I can usually give you a price right there and then. You're also welcome to borrow sampling because it's sometimes easier to visualise the finished floor when you see a small piece in the light and surroundings of your own home.
So, feel free to drop in to the store and have a wee chat. I'm sure I can help.
MONDAY
TUESDAY
WEDNESDAY
THURSDAY
FRIDAY
SATURDAY
SUNDAY
CLOSED
09:00 – 17:00
09:00 – 17:00
09:00 – 17:00
09:00 – 17:00
09:00 – 17:00
CLOSED