Kahrs flooring is incredibly popular for homeowners wanting a long-lasting, sleek-looking wood floor. Kristoffersens is proud to work with, stock and fit Kahrs flooring and we have been recommending it to customers for years.
We often get asked about the cleaning and maintenance of engineered wood flooring as there is a lot of different information out there. Below we will share our top tips for cleaning and maintaining your Kahrs wood flooring. For a more detailed account, check out the complete Kahrs maintenance guide.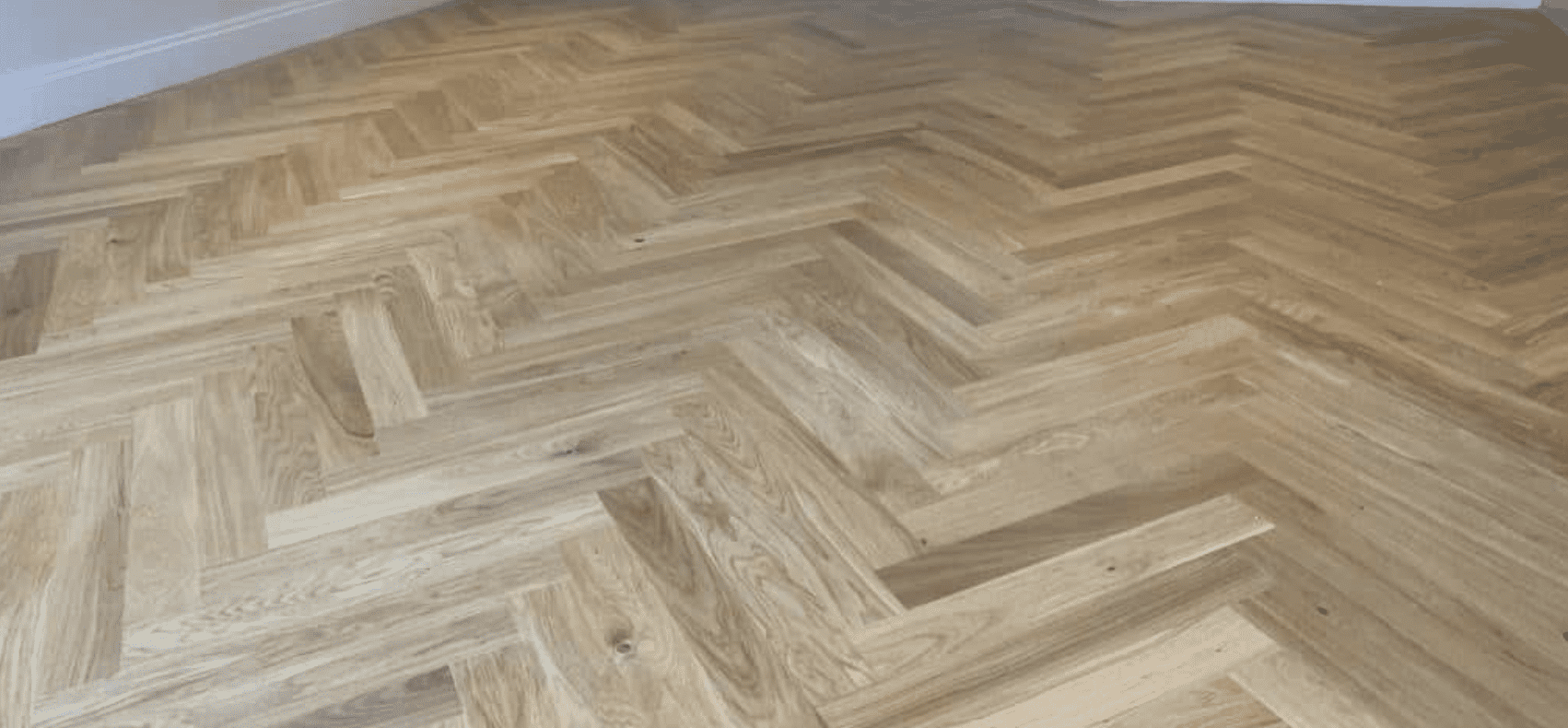 How to clean Kahrs wood flooring
Cleaning wood flooring differs greatly from other flooring options. And although it may seem like a bit of a faff at first – it just takes the right information and a bit of getting used to. Your reward is beautiful engineered wood flooring that is made to last.
Use dry cleaning methods
Wood flooring is sensitive to moisture. So when it comes to your average daily cleaning, it is recommended to use dry cleaning methods. These include sweeping, vacuuming or a dry mop/microfibre cloth. If this doesn't get rid of the stain you're trying to clean up, use a slightly damp cloth. The dryer the better. Furthermore, when hoovering it is really important to have the rotating brush turned off as to ensure to no damage to the wood flooring. If your hoover has a hardwood flooring mode, make sure it is switched on!
Top tip – sweep regularly. This keeps debris and dust off your floor and avoids it scratching the flooring when doing a more rigorous clean. Sweeping with a broom is a more gentle way to get dirt up from your floor and helps to avoid scratching.
Stain removal
If you get a stain on your Kahrs wood flooring we recommend you clean it as soon as possible – the more recent the stain, the easier it is to clean without harsh cleaners and lots of water. For stains on oil and lacquered wood floors, you need to be extra careful as harsh products can affect the colour and finish of the flooring.
Kahrs has their own range of cleaning products that are specially made for their engineered wood flooring – have a browse of their products here.
How to maintain Kahrs engineered wood flooring
How you maintain your floor depends on what type of Kahrs wood flooring you have.
Lacquered wood floor
Before any treatment or maintenance of your Karhs wood flooring, it is important to clean your floor. Following the suggestions above – sweep or vacuum your floors to remove any dust and debris that may cause damage while treating the floor. Additionally, make sure your floor is dry before treating.
Kahrs recommends using their lacquer refresher for maintenance. This surface treatment should keep your floor looking good. You should treat your wood flooring about once a year.
Oiled wood flooring
With oiled wood flooring, Kahrs recommends treating the flooring as soon as it has been laid with their Satin Oil product. This helps protect your flooring for longer. When it comes to further maintenance the process is the same as with lacquered floors, only with different products. You can use the same Satin Oil you used initially to treat your flooring for maintenance too.
Kahrs has several maintenance and repair products you can purchase to help you keep your floor looking as good as new. Also, we usually have repair kits in our shops available if you ever need to borrow after purchasing Kahrs wood flooring from us.
Some Kahrs wood flooring inspiration.
Needing some inspiration for your home? Here are some of the Kahrs wood flooring projects our fitters have completed. Whatever your style or vision, we can make it come to life. With the help of the beautifully crafted Kahrs engineered wood flooring of course 😉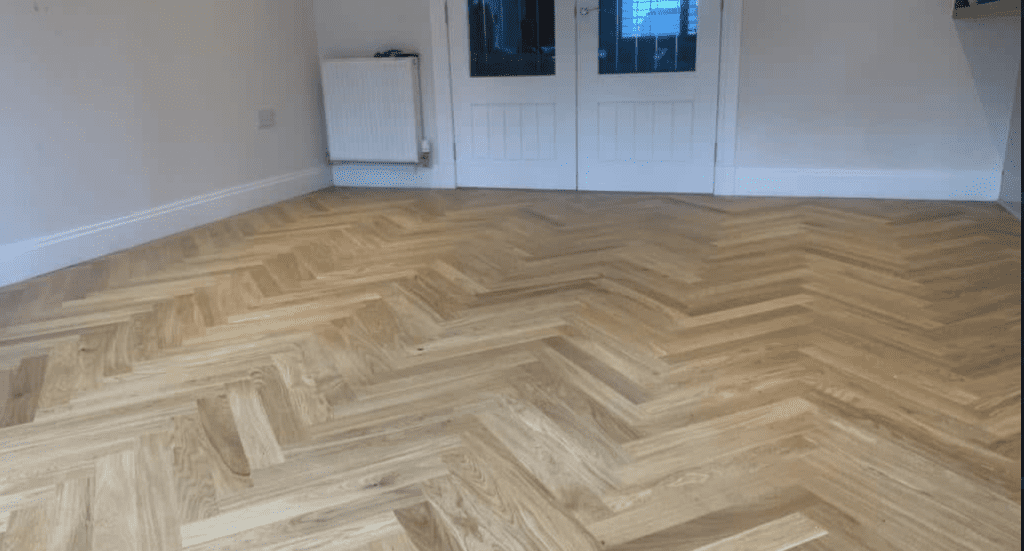 Deciding whether to go for engineered wood flooring of luxury vinyl tile? Check out our recent blog post!
For more information about Kahrs engineered wood flooring check out their website. Or pop into one of our stores where our store managers will be more than happy to assist you and answer all your burning questions.