---
Ms Gray's 300-year-old cottage kitchen was due to be modernised. But the sub-floor was all over the place. And if it's one thing that's true about floors, it's that they only look as good as the sub-floor below.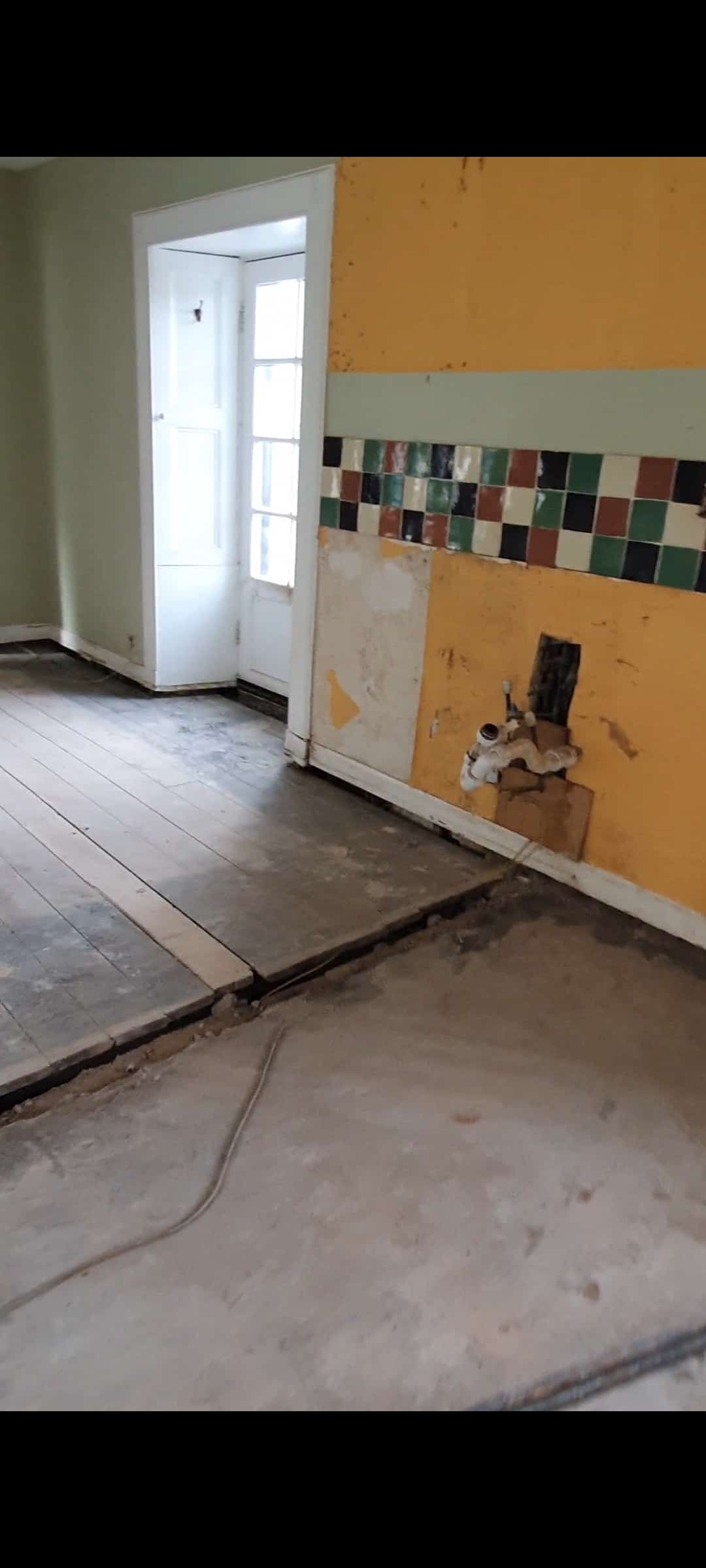 Any imperfections underneath will be obvious once a new covering is installed so the first thing Daniel did when he surveyed Ms Gray's kitchen floor, was to work out just how we were going to smooth over 300 years of lumps and bumps.
Not only was it uneven, various extensions over the years meant that some parts were wood and some stone or concrete.
Fortunately, we have the top team when it comes to getting the foundations right. Gary and Liam Ardex NA
screed and built up sections with 9mm SP101 plywood so that the floor was evened out completely – ready for Amtico to be fitted.
All this work was completed in advance of the kitchen being fitted. That way, there was a sound and smooth surface on which to install the units and appliances.
I think you'll agree it's a fantastic job from floor to ceiling.